Corporate Fun Runs and Running Tours
Coming to San Diego for a conference?
Want to do something fun and active during your visit?
Get together with your colleagues on a fun running tour.  
Our tours are perfect for corporate get-togethers, healthy outings, and fun runs.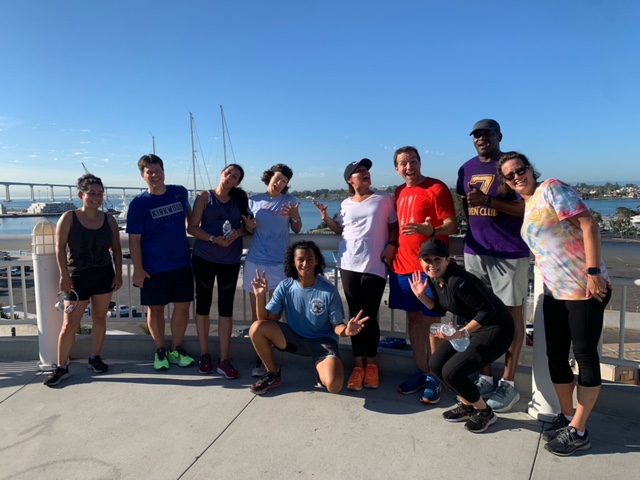 With the San Diego Convention Center so close to our Seaport Village running route, it's a perfect location to meet your friends and colleagues in the morning before your conference. 
Corporate fun runs and running tours can be scheduled by Contacting Us first. 
We provide water, coconut water, t-shirts, and several running guides that will lead your group on a fun and easy running tour. Usually, we break up bigger groups into smaller groups of 10-15 runners matched up by running ability and desired distance. 
Contact Us for information and to book a date of your corporate fun run.