WE OFFER GUIDED RUNNING TOURS OF SAN DIEGO
Book Now
Looking for things to do in San Diego? 
See more on foot. Stay active during your visit. Get a workout in.
Please take note of the following during Covid-19: 
1. We will keep a safe distance (6 feet) from other people during the tour. The route will exclude places that may have heavy pedestrian traffic. 
2. If you are feeling unwell, feverish, or short of breath, please book a tour when you feel better.
---
Our goal is to combine fitness and recreation with learning about San Diego's history and culture through fun and engaging running tours.

We design safe, scenic, and educational running routes.
All our tours are in San Diego's most scenic and historic neighborhoods - La Jolla, Pacific Beach, Little Italy, and Balboa Park.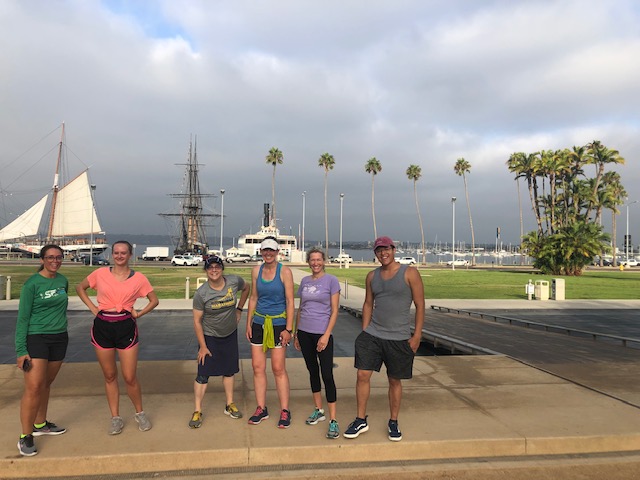 Our guides are knowledgeable about San Diego's history and culture. We are experienced runners and running coaches, able to provide safe running instruction, tips for race training plans, warm-up and stretching exercises - all during your tour.

Please note: these tours are for runners, not walkers. You should be able to run 3-4 miles at a very easy pace. We stop 8-10 times during a tour for photos and information. If you have done some running in the past few weeks, you should be fine on one of our tours. 
Our pace is determined by you - the participants. Typically around 11-12 minutes per mile, with occasional opportunities for faster surges for more serious runners in the group.
Each participant receives a t-shirt and a hydration beverage.
At the end of each tour, we spend a few minutes to safely stretch all major running muscles to prevent injuries.
Iconic San Diego Running Tours were founded in 2018 by Slava Kolpakov, a running coach and international yoga therapist. Slava and his wife Theresa have been exploring San Diego on foot, and on the run, since 2002.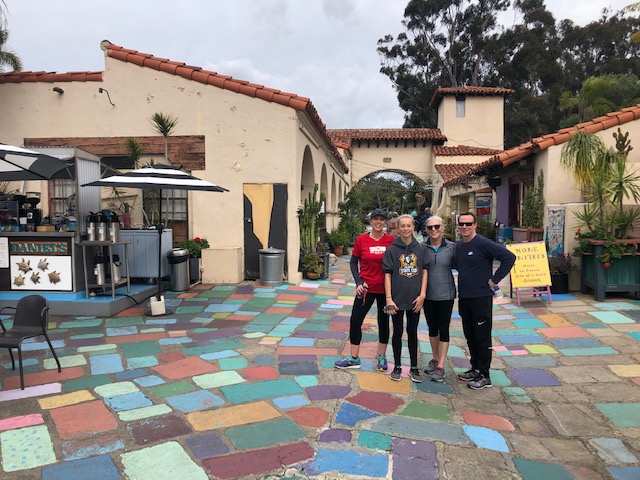 running tours San Diego - April 2019 Balboa Park Run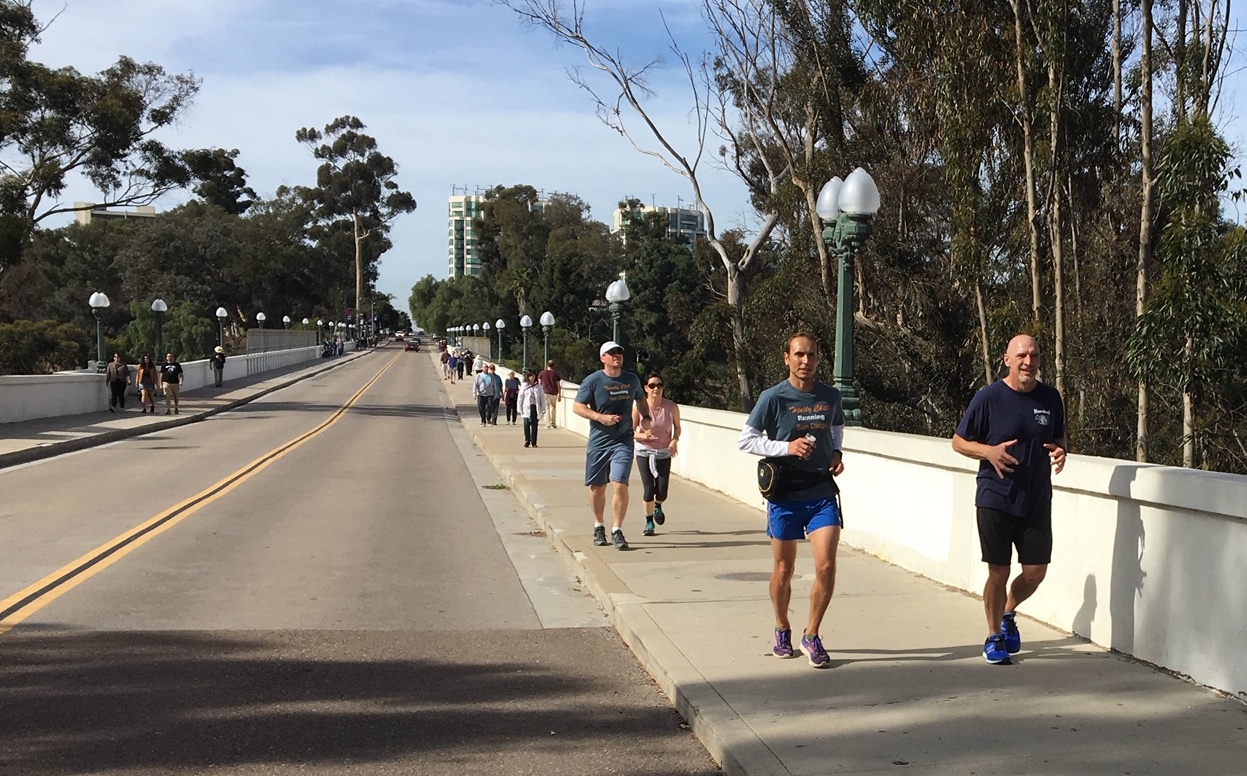 Running tours San Diego - January 2019 Balboa Park Run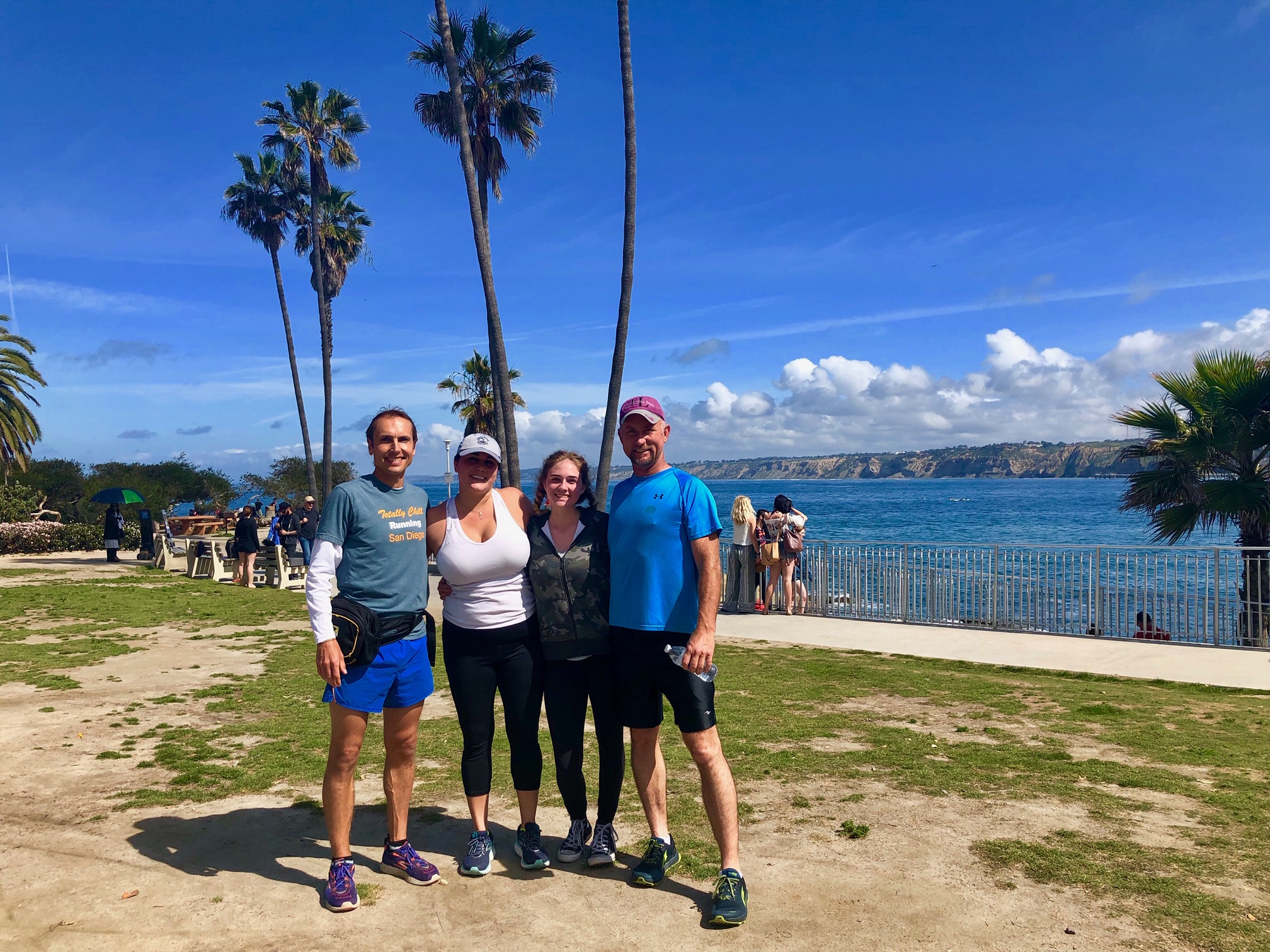 running tours San Diego -- La Jolla - March 2019